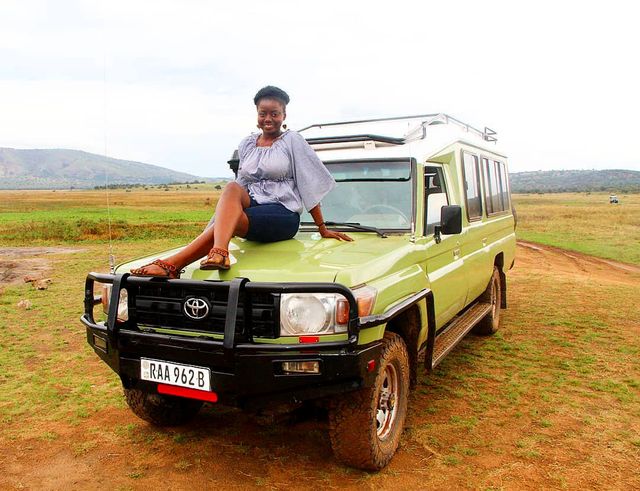 Episode 003: Africa's Most Adventurous Woman Makes it Easier For You to Explore Africa
Sep 13, 2018
Podcast: Play in new window | Download
When Funmi Oyatogun graduated from the University of Colorado, she was certain her path would lead her to work with nature and in the environmental space. After getting her masters in Environment and Development from The University of Edinburgh, she grappled with accepting multiple job offers in the US and abroad but ultimately decided to listen to her inner voice and forged her own path in the form of TVP Adventures. Her travel design company makes African destinations more affordable and accessible.
She is helping a whole generation discover the travel possibilities in their own backyards. Go off script with us as we learn how Funmi took the leap and is trying to make an impact in the world of adventure travel.
Listen on Apple Podcasts
Mentioned in this episode:
Instagram: @funmioyatogun

Twitter: @funmioyatogun
Twitter: @TVPAdventures
http://www.tvpadventures.com

Funmi's vision board: http://funmioyatogun.com/2018/05/vision_board/
Takeaways
Use a vision board to keep you focused on what you are trying to accomplish.
Don't go it alone. Make a conscious effort to surround yourself with a balance of voices that will lift you up and keep you grounded
Get out of your comfort zone. Life is short. Don't wait until tragedy strikes before you decide to focus on what is important to you.
Announcements:
If you're looking for a community of supportive women who are looking to Go Off Script with their careers, lifestyles and businesses join us here: https://www.facebook.com/groups/ShesOffScriptCommunity
Thank you so much for listening!
Subscribe on Apple Podcasts, join our Facebook community, and follow us on Instagram!
If you have any general questions or comments for the show, click here.
#ShesOffScript