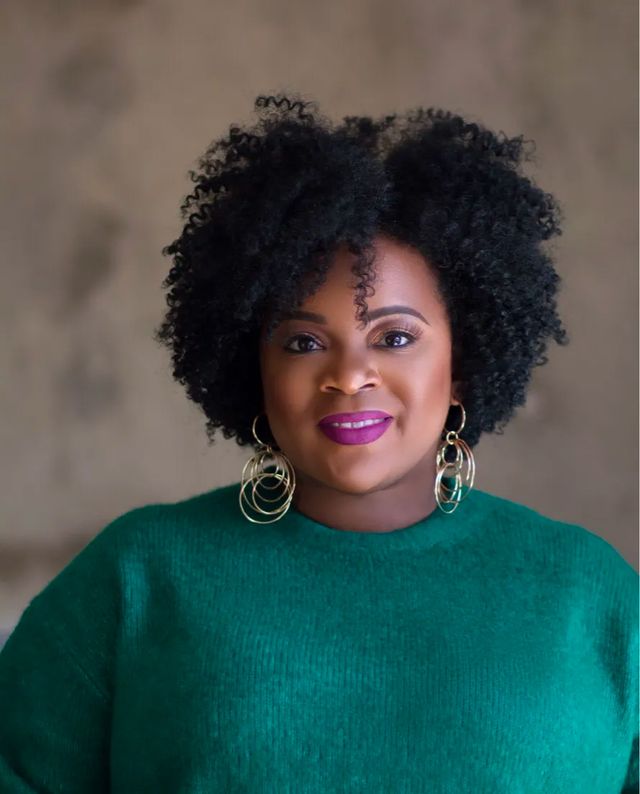 Episode 006: Julian Addo Shows Us How She Launched A Successful Beauty Brand, Adwoa Beauty
Oct 4, 2018
Podcast: Play in new window | Download
In this episode Julian lets us all the way behind the curtain on how she launched both her companies, Bella Kinks, and Adwoa Beauty. When her family first arrived in the US 1982, they settled in the Park Hill section of Staten Island, New York. Amid the nation's crack epidemic, she helped her mother sell roasted meat on the street to make ends meet. Every move she made leading to her successful businesses was born out of necessity. When her husband lost his job, she took a customer service job in finance all while continuing to run her salon on the side. She worked her way up the corporate ladder until she was laid off and forced to turn her then natural hair blog, Bella Kinks into a fulltime source of income.
Her beauty brand Adowa Beauty was born out of her frustration with her clients in the natural hair industry. As she gave them strategies to increase their reach, they seemed hesitant to the implement them although she had already proven she could get results. Enter Adowa Beauty, a socially conscious lifestyle and beauty brand that caters to natural haired people.
Go off script with us as Julian gives us the details behind how she found a lab, developed the formula for her products, bootstrapped her company when no one would give her a loan and finally grew a large following for her brand.
Listen on Apple Podcasts
Mentioned in this episode

Instagram: @ AdwoaBeauty
https://www.facebook.com/adwoabeautyllc
www.adwoabeauty.com
Takeaways
As an e-commerce brand, be sure you include shipping costs in the price of your products.
When creating a new product, factor in the product development lead time. It could take years!
Think about which retail shelves your product will sit on when you launch your product. This will give your lab a better idea of the quality of ingredients to use in your products.
As a new company, it's important to invest in good marketing.
When posting on social media, be mindful of intellectual property issues when using content generated outside your company.
When you first launch, control your distribution, know who your customer is and how they are using your product.
Announcements:
If you're looking for a community of supportive women who are looking to Go Off Script with their careers, lifestyles and businesses join us here: https://www.facebook.com/groups/ShesOffScriptCommunity
Thank you so much for listening!
Subscribe on Apple Podcasts, join our Facebook community, and follow us on Instagram!
If you have any general questions or comments for the show, click here.
#ShesOffScript