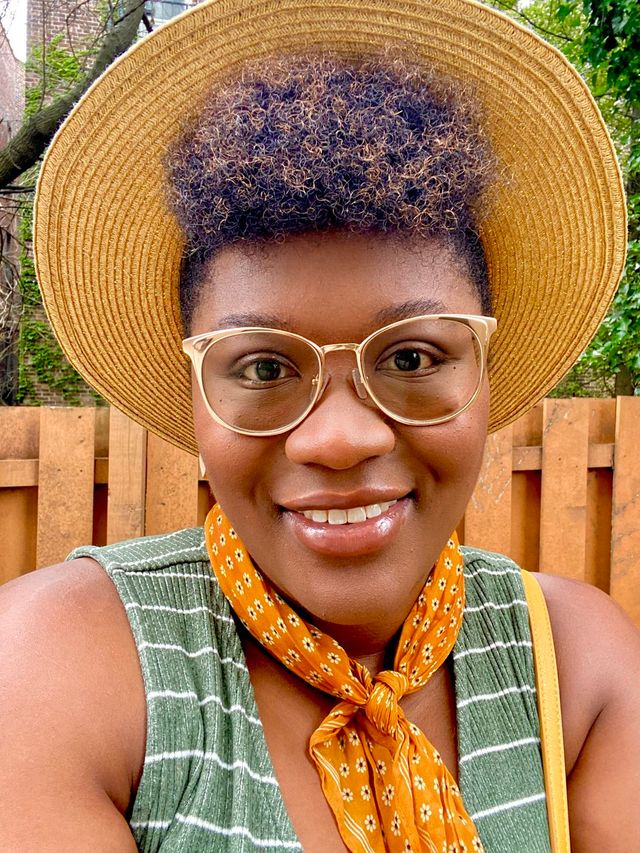 Episode 008: How Sharee Miller's Self-Published Book Caught the Eye of a Traditional Publisher
Oct 18, 2018
Podcast: Play in new window | Download
Are you dreaming of writing a book but wonder if you should self-publish or hold out for a traditional publisher to notice you? Sharee Miller is an author AND illustrator. Her book, Princess Hair, is a children's book which debuted with a traditional publisher in the fall of 2017 after she had initially self-published it a few years earlier.
From an early age, she loved to draw and knew illustration would always be a part of her life. By day she works as a t-shirt illustrator for Children's Place and by night she freelances and works on her book and illustration projects. Her new book Don't Touch My hair comes out November 6th. Sharee uses her art to encourage women and girls to love their natural hair. She adds diversity and her own unique voice to the children's book industry.
Go off Script with us as Sharee gives us insight into how she found a book agent, promotes her books and works with traditional publishers on new projects.
Listen on Apple Podcasts
Mentioned in this episode

Instagram: @coilyandcute
shareemiller.com
coilyandcute.com
Takeaways
If you're interested in being an author, it's important to read a lot, research the work of other successful authors and attend industry events.
Attend industry events in order to meet x and other partners in the publishing world
It's important for illustrators to put their work on display so they can get quick feedback
Displaying your work on social media is a great way to attract literary agents and publicists
Announcements:
If you're looking for a community of supportive women who are looking to Go Off Script with their careers, lifestyles and businesses join us here: https://www.facebook.com/groups/ShesOffScriptCommunity
Thank you so much for listening!
Subscribe on Apple Podcasts, join our Facebook community, and follow us on Instagram!
If you have any general questions or comments for the show, click here.
#ShesOffScript