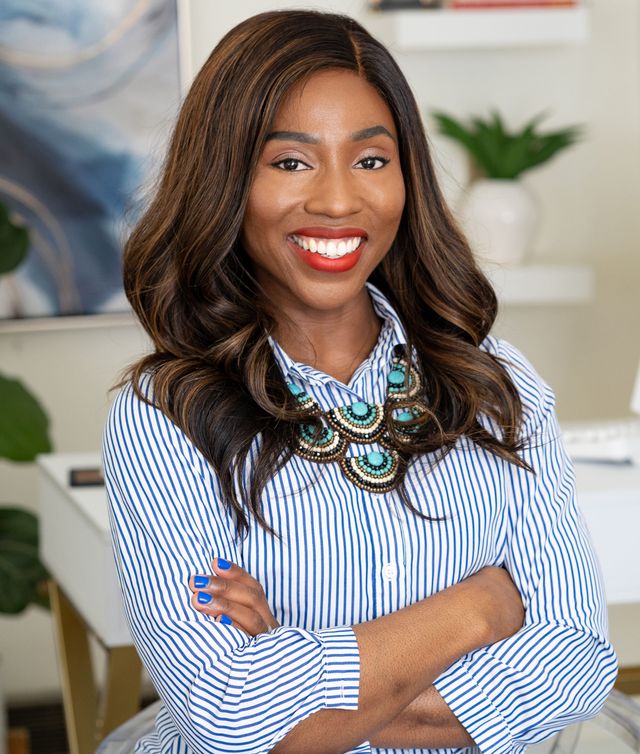 Episode 009: Why I Quit My Job At Goldman Sachs Without Having Another Job Lined Up
Oct 25, 2018
Podcast: Play in new window | Download
In Today's episode, I'm having my first solo eposide where I share I bit more about my background and the business I'm launching. You will get a better idea of why I thought it was so important to create this podcast as a platform to highlight the many ways women of color have found success.
I also shared my most recent project, the She Needs A Raise Challenge, where in just under 10 minutes a day we will create a compelling strategy, you can use for your next raise conversation. The challenge will take place in a private Facebook group where likeminded women will support each other through the process.
The format is simple. Starting Monday, October 29, you will receive daily email prompts each containing resources that will give you a chance to add to your raise strategy. You will receive your raise strategy map once you've signed up for the challenge.
Every day I'll be hosting a Facebook Live in our private popup Facebook group where we'll take a deeper dive into the daily email as well as take your questions.
This Facebook challenge is part of my 8-week online group mastermind for women looking to scale their careers but I've opened this segment up for you to try it out for free to see if you like it! I'm excited to see how much traction you make with your career just from this segment of my program.
I think the best part of this challenge is that you'll be connected with other women growing their careers alongside you!
Listen on Apple Podcasts
Mentioned in this episode

Instagram: @shesoffscript
www.shesoffscript.com
Sign up for the "She Needs A Raise" challenge here –> https://serwaaadjeipelle.com/blog/raise-challenge/
Takeaways
You don't need to have EVERY SINGLE eventuality planned out before you take the leap. That will just stall you from ever taking any action.
There is no perfect blueprint for success.
Don't allow the need for perfection and validation to stand in the way of your unique excellence.
Announcements:
If you're looking for a community of supportive women who are looking to Go Off Script with their careers, lifestyles and businesses join us here: https://www.facebook.com/groups/ShesOffScriptCommunity
Thank you so much for listening!
Subscribe on Apple Podcasts, join our Facebook community, and follow us on Instagram!
If you have any general questions or comments for the show, click here.
#ShesOffScript