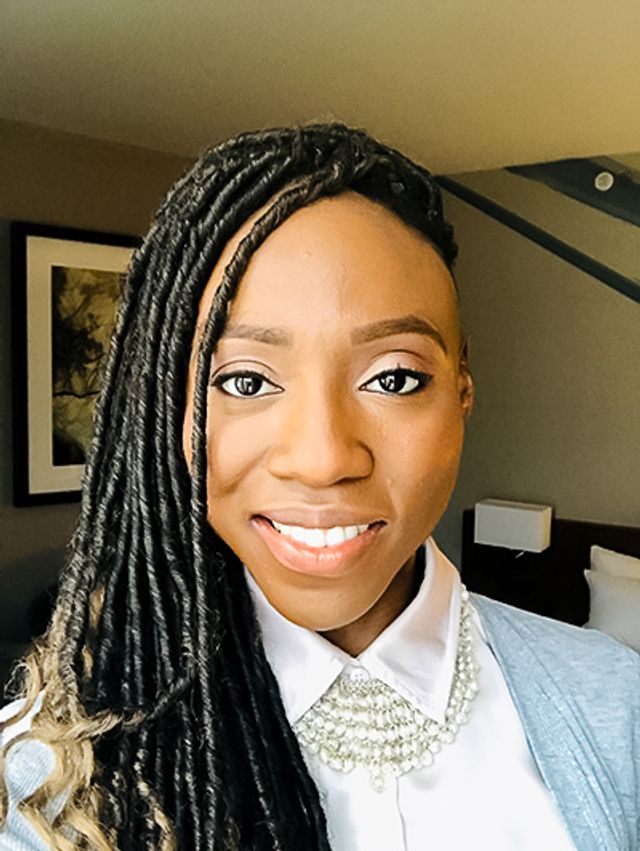 Episode 014: Taking Vacation Or Time Off As An Entrepreneur
Nov 29, 2018
Podcast: Play in new window | Download
Hello and welcome to Episode 14 of the She's Off Script Podcast. Today I'm talking all about how I approach taking time off and going on vacation now that I am not just an entrepreneur but a SOLOPRENEUR. 6 months into my entrepreneurial journey, I'm still very much in growth mode and as the only one working on my business, I'm learning the art of taking time off without having to shut everything down!
As someone so early into starting my business, I don't feel as though taking time off in a way that I totally unplug is an option for me. I know of some more established business owners who take off the whole month of December or take off one month every quarter. At this stage, that is certainly not an option for me and I don't know that I aspire to do that. I love what I'm doing and am not looking to "get away from it". That being said, I know it's important to take time off and recharge, however, as I have shared before, the way my life is structured now is less stressful and allows for me to take the intermittent pauses I need to recharge. I believe the biggest perk of having a flexible schedule is the ability to work from anywhere in the world. At the time this episode airs, we're preparing for a longer vacation in Nairobi, Kenya so I thought I would come on and share how I am prepping for this trip from a business perspective.
Plan Ahead
First, it's critical that you plan ahead for any extended absence from your business. While in my corporate role I always felt like I was paying a massive toll before AND after going on vacation, my sense is that running my own business should be a drastically different experience
During our vacation time, there are 4 business related activities I want to continue which are having coffee chats, responding to email inquiries, releasing podcast episodes and engaging on Social media. I have had to plan ahead to make sure I can deliver on those fronts.
Client engagements
Client engagements are the biggest responsibility to consider when planning a vacation. Thankfully I am not currently in the middle of any large engagements. I either have projects kicking off in January or am wrapping up projects before going on vacation. Just as you most likely are not working on projects while on vacation from your 9-5 corporate job, I would certainly not want to do that in my own business. However, given that I DO have flexibility if the need arises, I'm in a position to choose rather than feel obligated to work during my vacation.
Virtual coffee chats
When it comes to preparing for the first activity, virtual coffee chats, I use Calendly which allows me to specify my availability. So even though there will be a 9-hour time difference while I'm away, I have set aside 2 hours every day that is convenient for people in the US to set up time with me. I have really enjoyed those conversations so far and want to keep up the momentum on those. If you're not familiar with my virtual coffee chats, this is a 15-minute Zoom meeting where we can get to know each other and you can pick my brain about whatever is at top of mind for you. You can find the link to set those in my Instagram bio or on my about me page at Serwaaadjeipelle.com. So carving out a specific schedule for those during times I anticipate will be down times on our trip will help keep me organized as well as help me separate out family time from work time.
Email management
Second is Email management which is probably the easiest to manage no matter where you are. While I probably won't be actively reaching out to people, I will be on email once a day to ensure people get a timely response but again, I don't want to spend my time off with my nose buried in my phone or computer.
Releasing Podcast Episode
The 3rd item I will be keeping up with during my vacation is this podcast. My podcast episodes tend to be lined up in advance so I'm not scrambling at the last minute. I have heard more established podcasters talking about how they have days where they record 15 episodes back to back. I am definitely not there being 3 months into this podcast. For me, I currently have a list of people I would like to speak to over the next 6 months or so and work with them to schedule a time to record their episode as our schedules line up. Sure there are days when I record more than one episode but that's not the norm at this point. As I work towards batching my activities in the future, I may earmark specific days for recording interviews. For now, it's whenever my schedule aligns with my guest. For these solo episodes during our hiatus, it's been easier to manage ahead of time since it's just me having a conversation with you all.
Automate
Working as a solopreneur, it is important that I automate as much as you can. As I've mentioned, for scheduling, I use Calendly. For social media posts, I use Planoly which allows me to schedule posts, select hashtags in advance and see how pictures will look on my timeline. Tools such as these minimize the amount of time I spend going back and forth with people as well as minimize the amount of time I spend looking for images and thinking about what to post on social media.
Listen on Apple Podcasts
Announcements:
Thank you so much for supporting our podcast. Don't forget to rate, subscribe and continue sharing us with your friends and families.
Thank you so much for listening!
Subscribe on Apple Podcasts, join our Facebook community, and follow us on Instagram!
If you have any general questions or comments for the show, click here.
#ShesOffScript