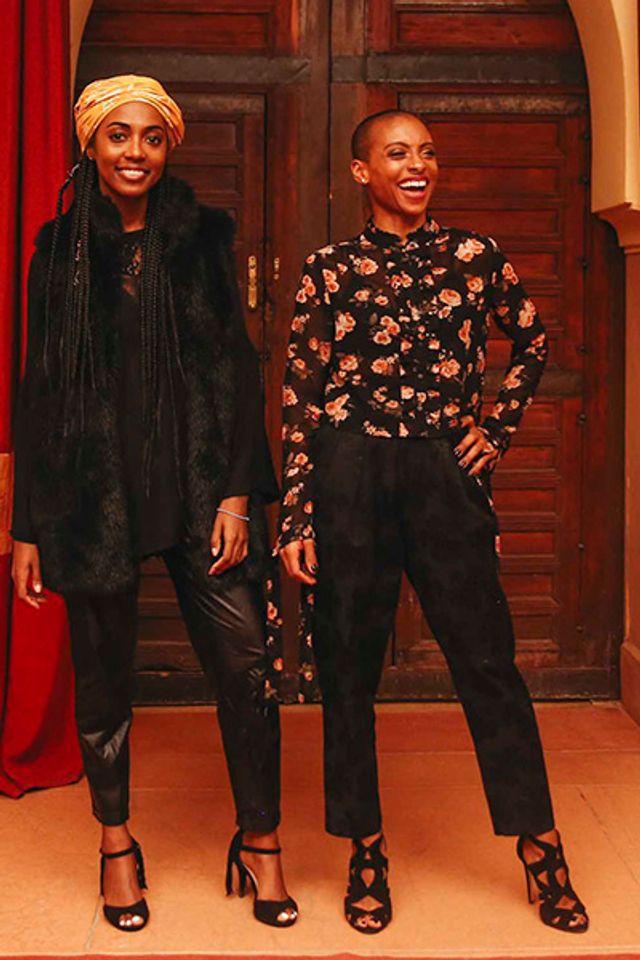 Episode 016: How Their Viral Campaign Sparked A Movement and Launched The Colored Girl Agency
Jan 17, 2019
Podcast: Play in new window | Download
Victory Jones and Tori Elizabeth never understood why there was such a divide in the way people were portrayed in the media depending on the color of their skin. While shut in during a New York snowstorm, they spent hours putting together the pieces of what would become their first campaign. Their debut campaign showcased a beautiful woman with different skin tones, ages, body types, hair types an and skin color in a haute couture spread.
Since then, they have created a forum for discussions both online and behind closed doors with executives who have reached out for with help fine-tuning their approach when it comes to marketing to people of color.
Go off script with us as these co-founders share how they built a movement that launched their creative agency.
Listen on Apple Podcasts
Mentioned in this episode:
Instagram: @the.coloredgirl
https://www.facebook.com/theCgirlinc/
Takeaways:
Your success is defined more by what you say no than what you say yes to.
Focus on the intersection of your strengths and what people tend to ask of you
Don't be afraid to reach out to people you admire…even on social media to ask for help
Having a co-founder requires constant hard work on the relationship
The only way you can get ready is by doing. It's better to take imperfect action than no action at all.
Announcements:
If you're looking for a community of supportive women who are looking to Go Off Script with their careers, lifestyles and businesses join us here: https://www.facebook.com/groups/ShesOffScriptCommunity
Thank you so much for supporting our podcast. Don't forget to rate, subscribe and continue sharing us with your friends and families.
Subscribe on Apple Podcasts, join our Facebook community, and follow us on Instagram!
If you have any general questions or comments for the show, click here.
#ShesOffScript