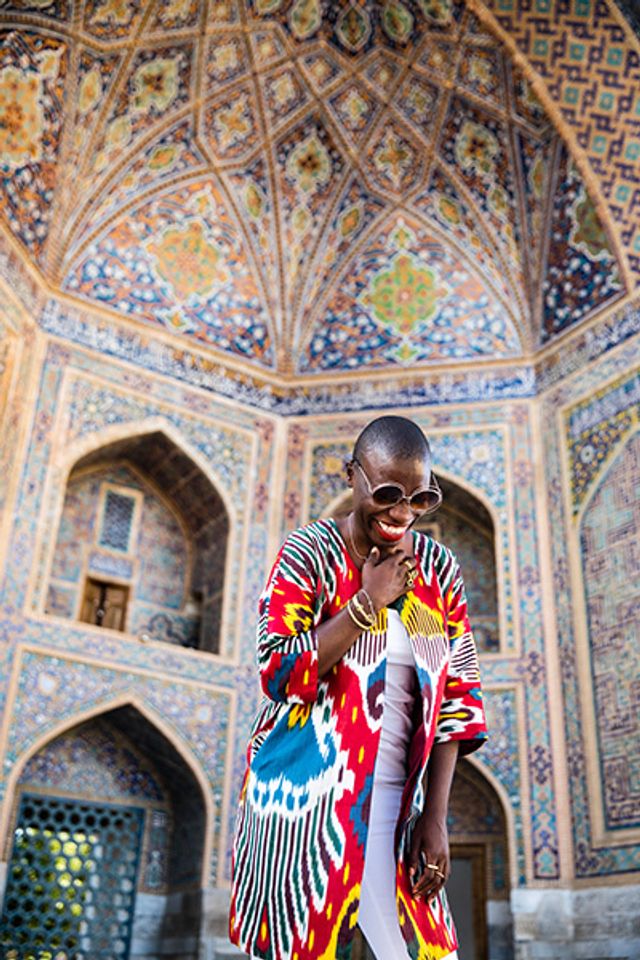 Episode 017: Conquering The World One Country At A Time With Jessica Nabongo
Jan 24, 2019
Podcast: Play in new window | Download
Jessica Nabongo, also known as 'The Catch Me If You Can' is on a mission to be the first black woman to travel to every country in the world. In 2018, she took 250 flights and flew almost 230,000 miles and is currently on country 151 of 195.
She left a six-figure job in pharmaceutical sales to launch a boutique travel firm, Jet Black. Her quest has received press coverage from the likes of Forbes, Conde Nast and CNN. She hopes to be interviewed by Oprah when she lands in her final country, Seychelles.
On this episode, we had a candid conversation about what she's had to sacrifice to get where she is today, mental health, surrounding herself with other successful women such as Melissa Butler, the founder of The Lip Bar and so much more.
Go off script with us with us as we speak with travel influencer and CEO of Jet Black, Jessica Nabongo.
Listen on Apple Podcasts
Mentioned in this episode:
Instagram: @ thecatchmeifyoucan
http://thecatchmeifyoucan.com/support
Takeaways:
Figure out what you want for your life and be fiercely protective of it.
Set your convictions and don't veer from them.
People who are confident and successful should have no problem helping other people
Surround yourself with positive people
Announcements:
If you're looking for a community of supportive women who are looking to Go Off Script with their careers, lifestyles and businesses join us here: https://www.facebook.com/groups/ShesOffScriptCommunity
Thank you so much for listening!
Subscribe on Apple Podcasts, join our Facebook community, and follow us on Instagram!
If you have any general questions or comments for the show, click here.