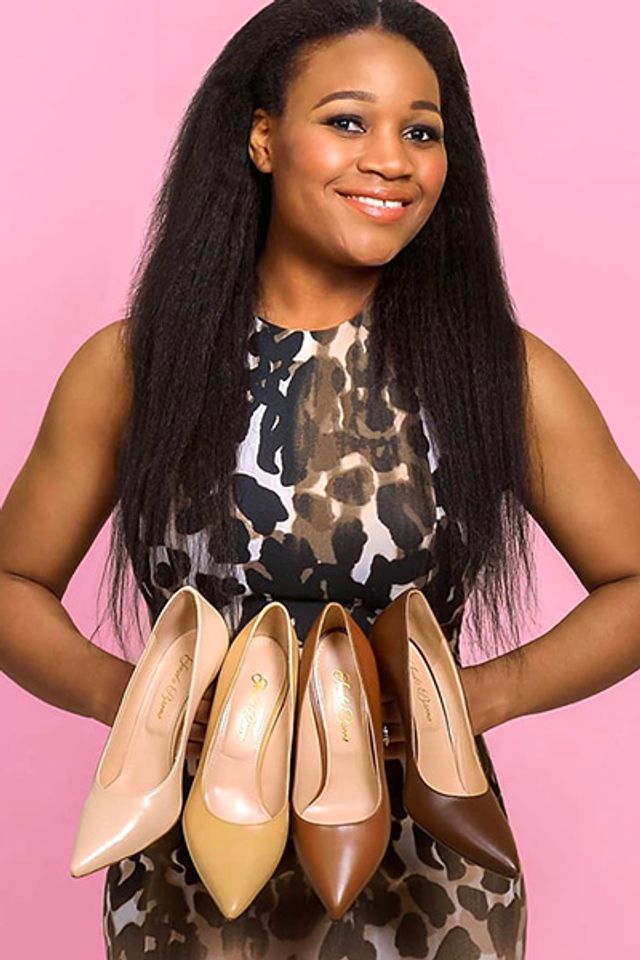 Episode 048: Launching The Most Inclusive Nude Shoe Line On The Market With Jeneba Barrie
Aug 29, 2019
Podcast: Play in new window | Download
Have you ever wondered why items meant to be "nude", don't always match your skin tone? With the release of her line of Fenty Beauty foundations, Rhianna pushed the beauty industry to be more inclusive.
What Rhianna did for foundations, today's guest, Jenaba Barrie, is doing for women's shoes. She has launched a line of nude pumps with 13 shades that range from what she calls rosé, white truffle and satin all the way to cognac, cacao and cacao truffle. Her brand has been featured on Forbes, Buzz Feed and NBC to name a few.
Go off script with us as we learn about the business of launching a diverse show brand.
Listen on Apple Podcasts
You'll learn:
The keys to running a successful Kickstarter campaign
How to work with manufacturers
Growing through cashflow issues
Expanding your product offerings after you launch
Mentioned in this episode:
Announcements:
We want to share YOUR Off Script moments on the podcast and hear where your off script journey has taken you. Whether you've changed careers, ended a relationship, started a new business, moved countries, or significantly changed your mindset, we would love to share your story.
If you would like to be featured as the Off Script listener of the week, send me your story at hi@shesoffscript.com
If you're looking for a community of supportive women who are looking to Go Off Script with their careers, lifestyles and businesses join us here: https://www.facebook.com/groups/ShesOffScriptCommunity
Thank you so much for listening!
Subscribe on Apple Podcasts, join our Facebook community, and follow us on Instagram! If you have any general questions or comments for the show, click here.