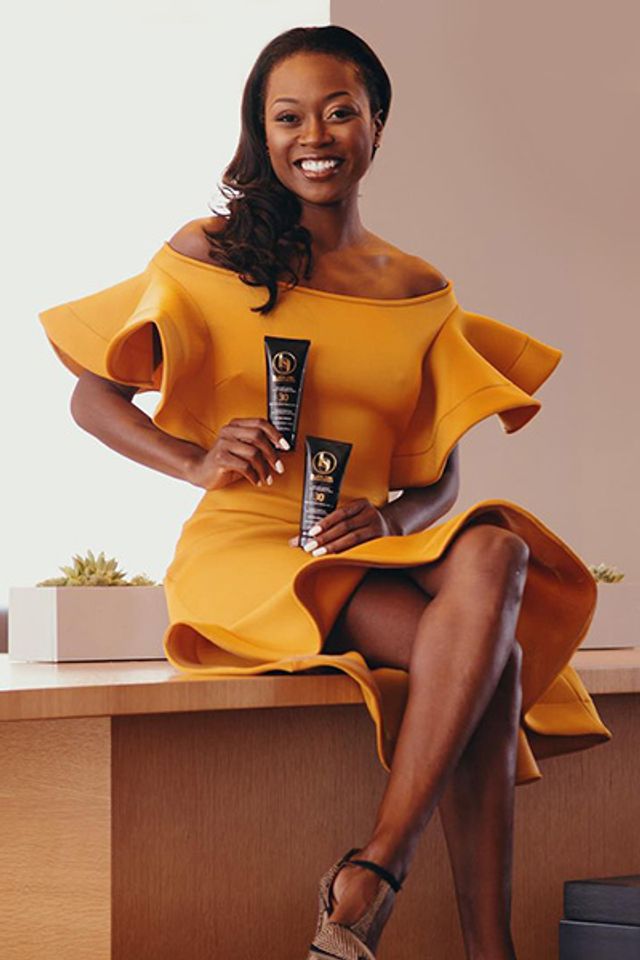 Episode 050: Protecting Your Melanin With Black Girl Sunscreen's Shontay Lundy
Sep 12, 2019
Podcast: Play in new window | Download
Have you ever put sunscreen on your face and been turned off by the white pasty cast it leaves behind? If you've ever thought, "why don't they make sunscreen for my darker complexion?", keep reading!
Until recently, I shied away from using sunscreen simply because it messed with the look of my foundation. At least until I came across black girl sunscreen. Shontay Lundy's unique FDA approved formula is changing the narrative from "Black don't crack" to "protect your melanin". Not only did Shontay launch a product that works, she is also breaking stereotypes and changing generational mindsets on using sunscreen
When it launched two years ago, the brand piqued the interest of press outlets like Allure, Inc and FastCompany to name a few.
Go off script with us as we learn how Shontay launched her sunscreen empire.
Listen on Apple Podcasts
You'll learn:
Why she decided on the name, Black Girl Sunscreen.
How much grit it's taken to get Shontay to this point in her company's growth.
Engaging a tribe in meaningful conversations.
Raising brand awareness.
Mentioned in this episode:
Announcements:
We want to share YOUR Off Script moments on the podcast and hear where your off script journey has taken you. Whether you've changed careers, ended a relationship, started a new business, moved countries, or significantly changed your mindset, we would love to share your story.If you would like to be featured as the Off Script listener of the week, send me your story at hi@shesoffscript.com
If you're looking for a community of supportive women who are looking to Go Off Script with their careers, lifestyles and businesses join us here: https://www.facebook.com/groups/ShesOffScriptCommunity
Thank you so much for listening!
Subscribe on Apple Podcasts, join our Facebook community, and follow us on Instagram! If you have any general questions or comments for the show, click here.