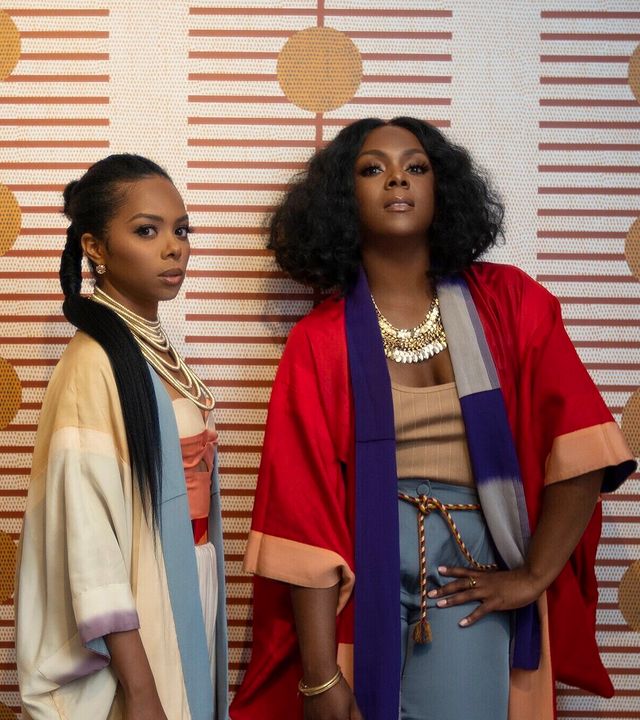 Episode 122: Growing An Interior Design Business with Tavia and Monet
Feb 4, 2021
Podcast: Play in new window | Download
Tavia Forbes and Monet Masters are the co-founders and principal interior designers of FORBES + MASTERS.
The two met when Tavia was called in by a client to rescue a project Monet had been hired to design. Even though Monet was ultimately fired from that job, the awkward situation blossomed into a beautiful partnership.
Over the past 5 years, their work has been featured in, Architectural Digest, Elle Décor, Essence, and many more. More recently, they released a wallpaper collection with Mitchell Black. During our conversation, they shared how they continue to attract international clients, land partnerships, press coverage and so much more.
Listen on Apple Podcasts
You'll learn:
How to create a lasting business partnership
Landing press coverage
Source of clients for an interior design business
Structuring your company for growth
Mentioned in this episode:
Business Instagram: @forbesmasters
Website: https://www.forbesmasters.com/
Ready to Launch Your Business?
Join Our Membership Community
The She's Off Script podcast has a membership community to help you launch and grow your business with resources, coaching, and collaboration with other founders. Join our Boss Off Script community today by going to serwaaadjeipelle.com/community