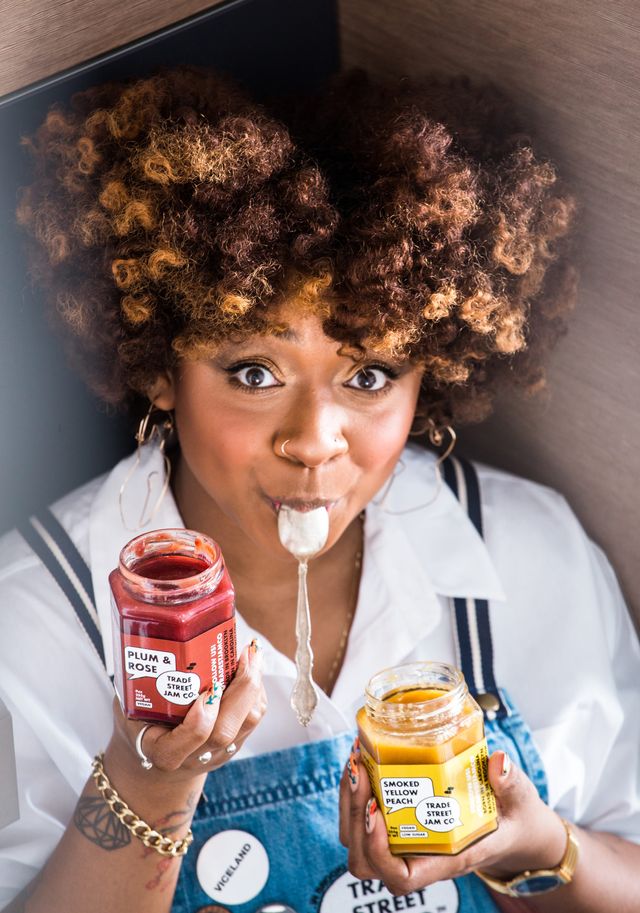 Episode 140: How To Turn A Hobby Into A Viable Business with Ashley Rouse
Jun 10, 2021
Podcast: Play in new window | Download
In today's episode, we meet Ashley Rouse, chef, founder, and CEO of Trade Street Jam Co, a low sugar culinary-inspired vegan jam that makes eating clean easy. After making jam for friends and family, Ashley decided to turn her hobby into a business. Her mission is to introduce the world to a concept bigger than sugary jam on toast.
During our conversation, we talk about how Ashley shifted from making batches of jam in her Brooklyn apartment to outsourcing the manufacturing process as she scaled her business, plus what her marketing strategy looks like today versus when she started. Ashley also gives us tips on staying flexible to embrace those inevitable pivots and how to balance curating an online presence with doing the work that generates revenue.
Listen on Apple Podcast
You'll learn:
How to scale your food manufacturing process as your business grows
How to build an online marketing strategy
Why you should spend the bulk of your time on revenue-generating opportunities
Which lines of sales have been the most effective for her business
How to be good stewards of a growing business
Mentioned in this episode:
Business Website: https://tradestjamco.com/
Business Instagram: @tradestjamco/
Ready to Launch Your Side Business?
Join the Side Business Lab – a guided blueprint for validating, building, launching and landing your first online business customer.
The Side Business Lab not only shows you exactly how to build your online business but also shows you how to repeatedly get customers WHILE working your 9-5.