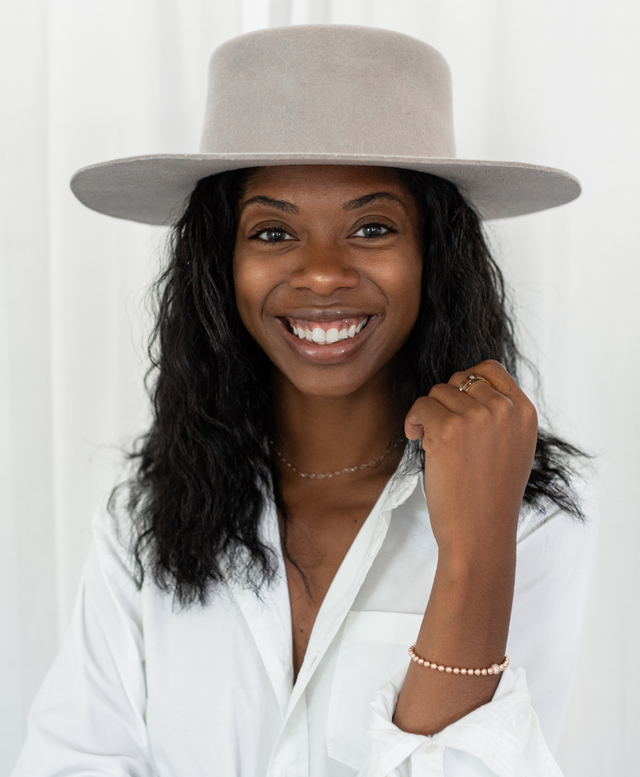 Episode 145: Harness The Power Of Your Period To Grow Your Business with Berrion Berry
Sep 2, 2021
Podcast: Play in new window | Download
In today's episode, we meet Berrion Berry, a Holistic Menstrual Health Educator, and Practitioner. She's also the creator and CEO of Optimize Your Flow, a business that helps women biohack their cycles. After a long, toxic relationship with her period, Berrion used science to eat her way to a perfect period, and now she helps other women do the same.
During our conversation, Berrion shares how actively optimizing your menstrual cycle can have a direct impact on your productivity and, as a result, the revenue you produce in your business, the mindset barriers you need to overcome when integrating your period into your business, plus she shares how to move, nourish, and thrive in the four phases of a menstrual cycle.
If you want to learn how to eat your way to a healthier, pain-free period, click that play button.
Listen on Apple Podcast
You'll learn:
How to optimize your period & what the journey looks like
Why painful periods don't have to be the status quo
The four phases of a menstrual cycle and how to eat for each phase
Ways to identify which phase we're in to become more aware
How your menstrual cycle can impact your business
Mentioned in this episode:
Business Instagram: @optimizeyourflo/
Podcast: www.berrionlberry.com/podcast
Website: www.berrionlberry.com/optimize-your-flo
Graphic: Foods to support your flo
Graphic: Aligning menstrual cycle phases to business activities
Ready to Launch Your Side Business? Join the Side Business Lab – a guided blueprint for validating, building, launching, and landing your first online business customer.
The Side Business Lab not only shows you exactly how to build your online business but also shows you how to repeatedly get customers WHILE working your 9-5.