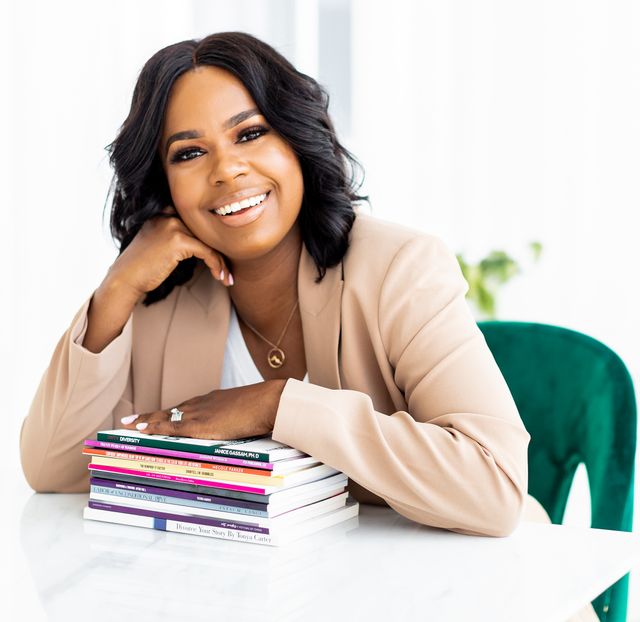 Episode 147: How to Self-Publish A Book: From Writing To Launching with Jasmine Womack
Sep 16, 2021
Podcast: Play in new window | Download
In today's episode, we meet Jasmine Womack, a six-figure storyteller helping coaches, consultants, speakers, agency owners, and professional service providers to write, self-publish, and launch books that grow and scale their businesses. After building a side business while working a 9-5, Jasmine decided to go all in and write, self-publish and launch a book that highlighted her expertise and funneled other entrepreneurs into her online programs.
During our conversation, Jasmine and I talk about what it takes to get your story written down and published so that you can share your expertise and help others get results. Jasmine also shares the benefits of self-publishing a book when you're still working in corporate, a realistic timeline of a self-published book, how to raise awareness around your launch, the best places to publish your book, and so much more.
If you want to learn how to self-publish your next book and integrate it into your online coaching business, click that play button.
Listen on Apple Podcast
You'll learn:
Three mistakes people make when they self-publish books
The five phases of the writing process and how to approach them
How to find the right editor for your book
The marketing process behind her $235k launch
How to generate sales for your book with a small audience
Mentioned in this episode:
Business Website: jasminewomack.mykajabi.com
Business Instagram: @thejasminewomack
Ready to Launch Your Side Business?
Join the Side Business Lab – a guided blueprint for validating, building, launching, and landing your first online business customer.
The Side Business Lab not only shows you exactly how to build your online business but also shows you how to repeatedly get customers WHILE working your 9-5.