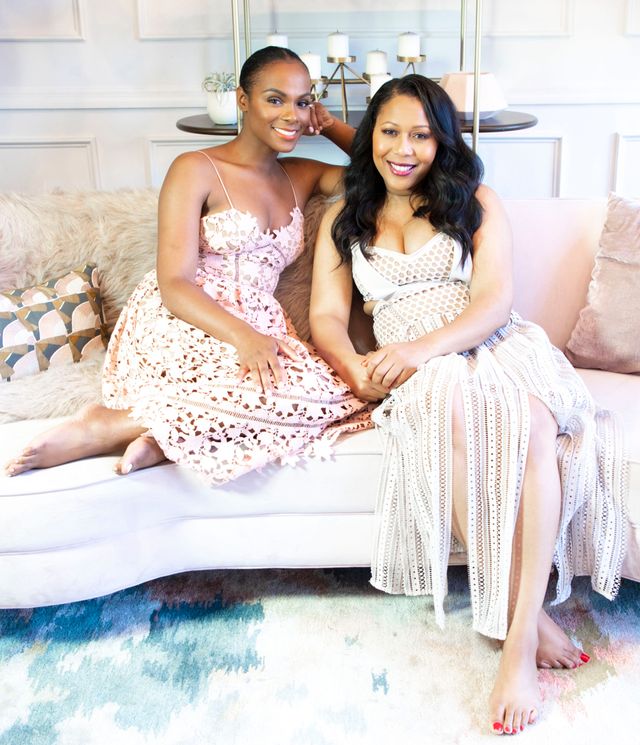 Episode 91: Building SugaBerry with Tika Sumpter and Thai Randolph [Winter Refresh]
Dec 17, 2020
Podcast: Play in new window | Download
This episode originally aired in July, 2020
If there is ever a time for community, it's while you're pregnant. During that time in my life, I Googled every sign and symptom and craved a community of other moms. At the time, it didn't dawn on me that the sites I visited weren't speaking to moms like me. When I recently came across SugaBerry, it clicked that this was the kind of community I had been searching for.
In today's episode, we meet Actor, Tika Sumpter, and Business Executive, Thai Randolph. 3 1/2 years ago, while Tika was pregnant with her daughter Ella, she discovered there were no online communities that catered to black and brown moms.
She was determined to do something about that lack of representation and connected with Thai to bring her idea to life.
The founders plan on growing SugaBerry into a lifestyle brand and digital platform with a curated mix of editorial content, original audio, and video programming, a live event series, and product recommendations.
During our conversation, these ladies were so transparent about the challenges and unexpected upsides to launching during a pandemic. They also shared their experience with building a team, seeking funding, work-life balance and so much more!
Please subscribe, rate, and review our show on iTunes. This will help spread the word about our podcast so the amazing stories we share can continue to inspire women looking to launch their own Off Script journeys.
Listen on Apple Podcasts
You'll learn about:
Assessing a new business venture
Finding a business partner
Pivoting when faced with adversity
Navigating the fundraising process
Mentioned in this episode: